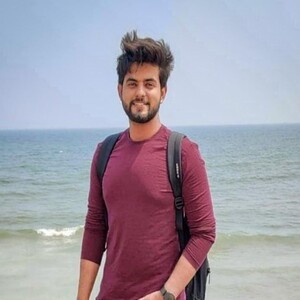 Udhhav Arora is a young ambitious Computer Science engineer from SRM Institute of Science & Technology, Chennai, India. He hails from the Holy City of Amritsar, India, is a keen learner & an avid lover of technology, who enjoys Data Science & its intellectual stimulation.
He's a foodie, attached to 'desi' home food, always fuelled to work on innovative progressive projects & continually hones his skills, while also acquiring some completely new ones. When he is not busy watching football matches, he works on his own website portfolio.
Besides being a techie, Udhhav is also a die-hard aerophile. If it were not for computers, he would have probably been a pilot; which is why, if you see Udhhav on his phone under a calm, blue sky, he is probably tracking a flight whilst simultaneously feeding himself information about new technologies in aviation.
Since we are talking about what is dear to Udhhav, a word which comes super close to airplanes is "Leo". That is his pet Labrador who's been a constant companion since Udhhav's middle school days. Having Leo by his side has made Udhhav value animal lives as much as humans, for which he is also a strong advocate.