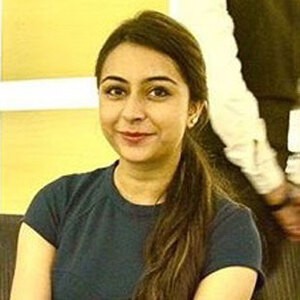 The Future belongs to those who believe in the beauty of their dreams. Tanpreet believes that if you dream about something & put in right efforts, one can achieve anything.
She is a B-TECH in Computer science with an experience of 4 years in HCL as a Senior Analyst. Further, she took a bold decision to move in the direction of 'People' given her passion to experience & understand people. She then pursued her Executive MBA in Human Resources.
People find her honest, upbeat & to be a self-driven person. Belonging to the queen Of Hills in India, Shimla, Tanpreet is a nature lover & is perpetually bitten by wanderlust; she loves trekking & exploring new places.
A Dog-lover & a total people-person, Tanpreet loves meeting new people & has managed to retain her child-like core within, till date.