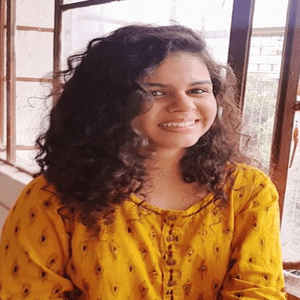 A writer at heart, Suchrit is a life enthusiast, a happy nerd who finds herself reading a lot, during times when not reading she's thinking about anything & everything under the sun. She sees herself as a keen learner who loves gaining new perspectives, adding them to the library of her mind, as and when they come.
A 'professional-in-the-making' but really, a student at heart, she has had the most 'psyched' educational background. She had Science with Psychology in school, then went on to do her Bachelor's in Psychology from Delhi University, India. Currently, she is doing an integrated Masters in Psychology & Human Resources from Bangalore, India. Her education background helps her appreciate the subtle psychological undertones of corporate life.
Suchrit loves writing & would love to introduce you to the world that exists only in her mind. A perceptive individual, you will find her reading a book or writing something, almost all the time and when you go up to her, you will be greeted with the warmest smile, a cup of tea and lots of good vibes.