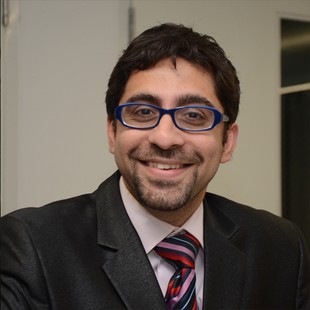 StoryTeller & Founder CEO
Flawed, loves imperfections | Average, strives to excel | Fails often, but never gives up | Storyteller | 550k+ Followers |  200Million views | 2000 Stories | 10k Hours of Writing | 18th Rank in Top 200 List of Influential Thought Leaders by PeopleHum | TEDx Speaker | LinkedIn Top Voices 2019: India | Personal Brand Expert | Lean-In Activist| Certified Leadership Coach | Black Hat Thinker | Calls spade a spade
Sandeep Kochhar is an MBA from IIM Bangalore, an Electronics & Telecommunication Engineer with more than 18 years of Corporate Consulting experience. He is an insightful innovative powerful inspirational Speaker & Storyteller. He loves using storytelling as an instrument to change & transform. He has 30+ years of experience in poetry, storytelling & creative writing. His authentic, very real 'Wabi Sabi' StoryTelling Leadership series have helped people make that big switch in their lives & radically improve their way of thinking. He has 200 million+ views on the stories he shares on LinkedIn. And, he has 550,000 followers who trust him. He is the Founder CEO of www.blewminds.com, an eclectic Leadership Consulting Practice that operates across geographies in the space of unconventional Learning in different areas of People Consulting, Coaching & Leadership. He is Certified Leadership Coach & has been a coach to Forbes 30 under 30 Ecommerce entrepreneur, Top Leaderships, CXOs of various industries/organizations as well as LGBTQ++ Community members.
He has worked in various roles relating to Program/Project Management, Business/Process Transformation, Organization Restructuring & Change Management in companies like HT Media, British Council, Honeywell, IBM, & HCL Technologies.
In his role with HT Media, he setup the Project/Program Management program to up skill Project/Program managers following the PMP® methodology. He is a Master Trainer who has trained several Project Management trainers to run trainings on the PMP® methodology. At HT Media, he was also responsible for the successful implementation of a business project of $3.3 Million following the PMP® methodology.
At British Council, he was responsible for completing the Global Restructuring & Change Program for 11 offices across India & Sri Lanka following the MSP™ (Managing Successful Programmes) methodology. At Honeywell, he was responsible for setting up & managing the Project Management office (PMO) following the PMP ® methodology for over 500 people. He piloted & implemented Enterprise Project Management tools across the organization. He presented a Research Paper titled "Selecting an Enterprise Project Management (EPM) tool for a project based organization" selected by PMI for presentation to PMI Bangalore Chapter.
He has also authored academic papers on applying Supply Chain Management principles to recruitment processes & Demand supply forecasting of human resources. He has successfully run several projects & programs ranging from small projects to large multi-million dollar projects in his professional career following the PMP® methodology at IBM, Honeywell & HCL Technologies.
His other areas of expertise include Vendor Management, Customer Engagement & Quality Management. He has travelled & worked across 6 countries, 24 Indian states.
He is a Project Management Professional (PMP ®) from Project Management Institute (PMI), USA, MSP™ (Managing Successful Programs), Registered Practitioner (MSP™ Trade Mark of the UK Office of Government Commerce) from APMG-International UK, Certified Project Manager from Honeywell, Six Sigma Green Belt, Qualified MBTI Step II Practitioner from Asianic Psychologists Press (APP), NLP Practitioner, ITIL V2/V3 Foundation, ITIL Intermediate CSI/Service Design, has an ISO 27001 Implementation Training & Certification, Internal Auditor for ISO 9001:2000 & been through the BLHP, ALHP, PDP Phase A/B frameworks from Indian Society of Applied Behavioral Sciences.
Sandeep's journey as a StoryTeller has been a powerful one of surmounting odds, facing failures, looking at his fears directly in the eye & immense learning through practice. He is a TEDx Speaker & World's Best Story Teller Awardee (World HRD Congress). He has been awarded with the title of LinkedIn Top Voice India 2019, for his highly influential stories on LinkedIn. Recently, he ranked 18th in the PeopleHum's list of 'Top 200 Thought Leaders to Follow in 2021' owing to his unique style of using stories to impact & transform lives. He has also been honored with the REX Karmaveer Global Fellowship & Karmaveer Chakra Award, for his innovative & transformational contribution to the society. He is a Certified Intelligent Leadership Coach, he works with adults & youth alike to aid them become their best versions. He believes that change begins with him & he aspires to be the change he wants to see in the world.
In his own words, 'I have finally discovered my life purpose after meandering around for years: it is to Touch & Transform 5 billion humans by 2030'. His dream come true is BlewMinds Consulting, which is a firm of passionate people who believe they can transform the world. He continues to scale this business & is currently in the midst of building his next innovative Learning platform to cater to individuals struggling to transform their lives. The foundation on which he built himself upholds ground in his belief that 'Start-ups are designed to fail. Entrepreneurs are not'.
He has carved his own path on Social Media, learnt through his failures & has excellent foresight that allows him to recognize the power of StoryTelling to change worldviews. This has helped him develop taste for his own exotic recipe of life which he uses to help people find their own mojo. You will often find him Coaching individuals on building their Personal Brand & Social media presence. His other areas of passion include Coaching, Entrepreneurship & Digital Marketing. In his leisure, he loves connecting with people, adding value to their lives & his, practices yoga, writes poetry & coaches students to pursue higher education programs.
He loves intellectually stimulating conversations & would love a chat with you.
Reach him on [email protected].