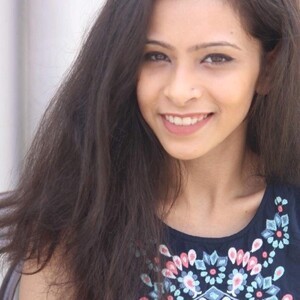 She is an industrial / organizational psychologist, having obtained a Master's degree in Organizational Psychology. Sadhvi's individualizing characteristic is that she's a calm composed problem solver & solution provider. Having her roots in Psychology, she is committed to applying Human Behavioral Sciences to solving challenges at a personal, interpersonal & organizational level.
She envisions herself as someone who is always learning, exploring & creating value every moment. She has interned with diverse organizations including NGOs & Corporate sectors. Her passion & love for work is apparent to anyone who invests some time with her. She is driven to build excellent results & form meaningful connections with her clients & colleagues; her spirit of empathy & compassion will never fail to amuse you.
With her extraordinary fanatical desire of books & bookstores, Sadhvi will light you up with frameworks & book concepts. A conversationalist on some days & a dancer on the others, you will find her looking for her escape in books & Music.