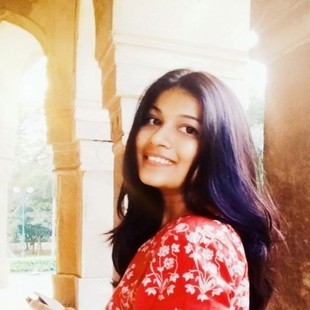 She is an Electronics & Communication Engineer with a knack for reading ancient methodologies & seeking ideas from them. She belongs to Dehradun, Uttarakhand, India & loves mountains.
Since her school days, she has been actively involved in helping out the less privileged segment of our society by serving in various NGOs, also participating in various campaigns against Foeticide & Women Empowerment.
She has worked with some Electronics & Technology organizations where she learnt the art of client communication & process-oriented problem solving. Her professional interest lies in learning, embracing, exploring more in the fields of Human Resources, Organizational Psychology, Brand Marketing & Research.
Someone who learns gratitude & minimalism from nature, she also loves to spend her time understanding more about sustainable living & organic farming. Her hobbies include baking, cycling & reading poetry. She lives by the motto of 3G's: Grit, Grace, Gratitude & believes in the magic of empowering each other to create a happy place for everyone.