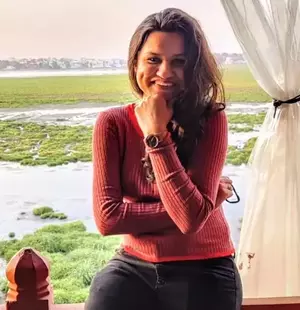 "You can never be old & wise, if you were never young & crazy." Archita believes that the only true wisdom is in knowing that you know nothing.  
Archita is a fun-loving & cheerful human who believes in authenticity. Animals hold a special place in her life. She loves being surrounded with nature. She enjoys rain & good music with coffee. 
Grown up with Army Brats, Archita has developed a respect & affection towards  the Indian Army. She pursued her Engineering in Computer Science & an MBA in Human Resource Management. 
She loves learning & growing, everyday. In her leisure, she doodles, paints nature & reads fictious mythology.