Networking is not collecting contacts. Networking is planting relations-Misha Collins
Oxford Business Alumni Networking Events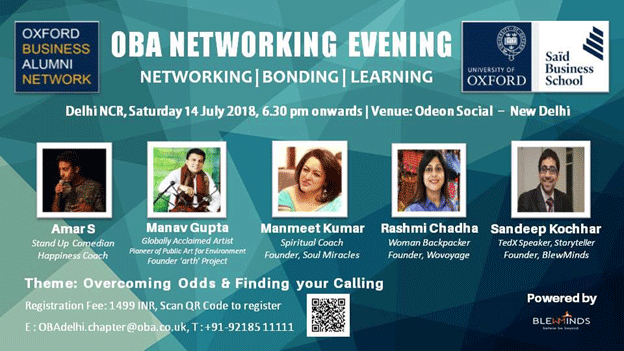 When it comes to networking & building professional connections, alumni are one of the most valuable resources. One of the most effective & enjoyable ways to stay in touch with fellow graduates is through alumni networks. Alumni associations are rife with opportunities for expanding a student's or professional's networks. Having an alma mater in common, being able to network via regular in-person events or online platforms makes it easier to form & maintain valuable connections.
Gone are the days when we found opportunities through job portals or the job markets. Today great opportunities knock on our doors in the most unassuming manner cause we are credible, authentic & keep genuine connects. Today with so much dearth around 'realness', individuals & organizations want to touch, feel & experience this factor in people they work with or stay in touch with. Networking platforms provide such great platforms. From virtual platforms like LinkedIn to face to face Meet Up Groups, relationships & networks teach us immensely.
The Oxford Business Alumni Network (OBA) is one such powerful Alumni network which acts as a gateway to one of the most diverse, talented & invigorating Learning communities in the world. It provides services, bonds & resources that strengthen Alumni ties to Oxford & with each other, from face-to-face gatherings to a suite of online services. The OBA network consists of all Oxford degree awarded alumni & Non-matriculated Oxford Saïd graduates. With members in over 140 countries, this diverse community offers an excellent global engagement network, including 17 regional Chapters &an additional 65 local Ambassadors.
Vishwapriya Kochhar, an Oxford Scholar & Ambassador is one of the key members of the OBA Delhi (India) Chapter. She curates, breathes life, drives content, co-ordinates various events for all OBA Network members living in India. These events are aimed at promoting & developing relationships between former students. Eminent personalities are invited to share their invigorating stories with fellow Alumni & deep meaningful stories are exchanged. These events stand as a gate way to find old friends, make new ones, access knowledge, expertise & connections of fellow alumni. They also serve as a platform to share valuable advice, insights & experiences.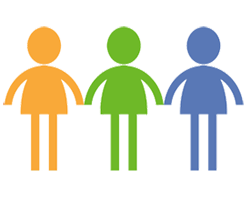 Find & interact with classmates, see what they have been up to & stay in touch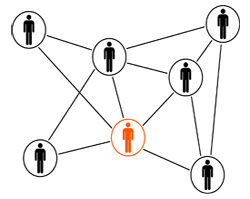 Introduce, share opportunities & offer advice to fellow alumni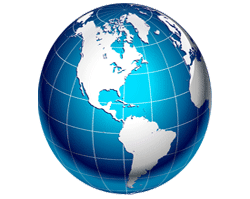 Leverage your professional network to its maximum capability
Further your career through alumni connections in your industry